Are you stressed Christmas is right around the corner and you don't have your entire Christmas card list done yet?


Don't stress! Join our guest instructor, Jill Cameron, as she helps you crank out 5 easy Christmas cards that your friends and family will rave about!


You will learn some super easy techniques that are beautiful and will bring your cards to the next level with little effort!
5 Last Minute Christmas Cards by
Guest Instructor - Jill Lipsomb
Jump right in and get started on these beautiful Christmas Cards using very simple techniques that will allow to crank them out fast!


Amaze your friends and family with these unique cards!
This is a pre-recorded class that you can get started right away!
What else is included? Well…
List of supplies and where to purchase them

Cut dimensions to get the exact card demonstrated in the virtual class

Recorded replays to watch the virtual class at your convenience

Access to a private FB group where you can ask questions of the instructor or other members
This class isn't just about making cards though. We are going to make cards from start to finish and you'll learn stamping techniques, cutting tricks, my best tips for stunning results and so much more!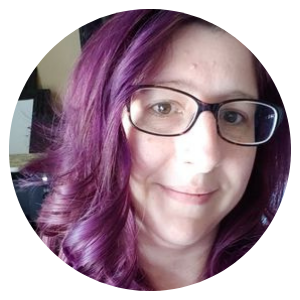 Hi I'm Jill! I've been a card maker for more than 15 years and it is my passion. I live in Central Virgina with my puppster, Jessie and Daisy Doodle kitty. A bit of a geek and rock out to 80's hair metal music. Happy Crafting!
Learning a new craft can be overwhelming. I'm here to help you with that journey. I
Let's get together and make some beautiful things together!
I hope you'll join me for the fun and engaging class that will bring your cards to the next level.